June 12th, 2002
My BlogChat partner Tim points me to a discussion from Jenny about realtime translation.
I've been playing with realtime translation with BlogChat. I'm at a pretty early proof-of-concept stage, but have used it to good effect already. Here's a capture of a session: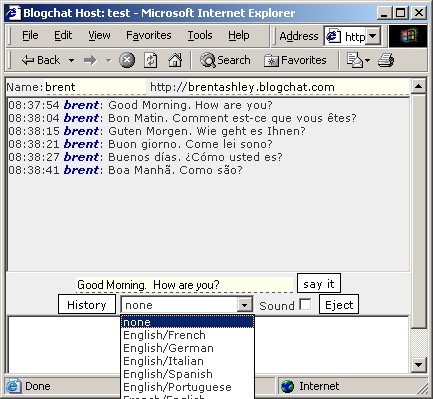 It's simple to use and quite fast. I've got a whole bunch of ideas of how to build a useful translating chat. Time to leap into the conversation, I guess!