September 17th, 2012

Update: Worser and worser. It's turtles all the way down.

---
In my recent post, I told the story of students reacting to an expensive and lacking new textbook and the school assuring them that the textbook is really quite reasonable. I was almost ready to chalk it up as a misunderstanding.
That is, until I saw the preview chapters. What an unmitigated sham of a travesty of a mockery of a hand-drawn-facsmile of a textbook. Scratch that, a hand-drawn-facsimile would be a step up.
For the purposes of review and criticism, here is a single example page from this ridiculous excuse for an Art History textbook costing $180 (+ tax = 203.40).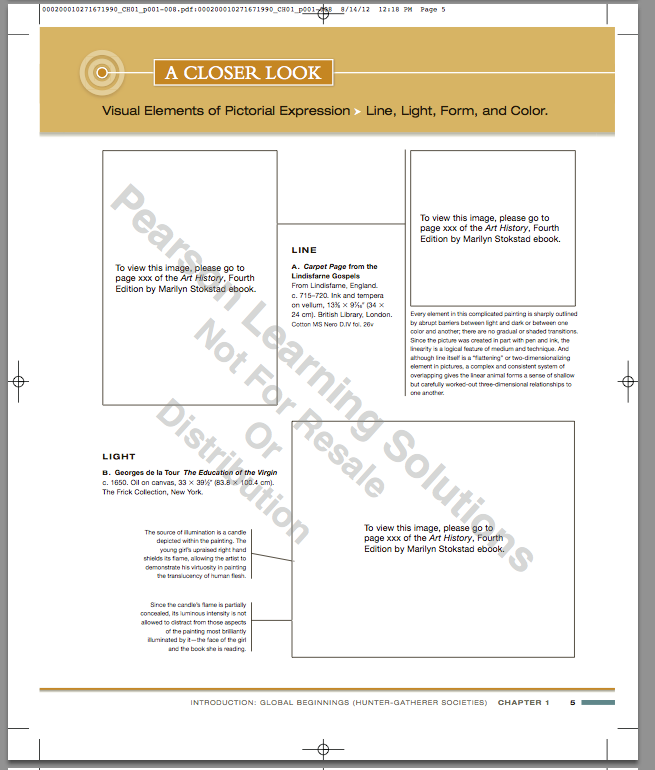 Notice there are callouts from the bottom image-placeholder. When the student gets home from trying to study the book on the subway, they'll have to type in the url and approximate in their mind where the callout is pointing to in the online picture.
Wow. I really thought it couldn't be this bad.
I am really interested to see what sort of attempt OCAD University makes to clean up this toxic spill.
Can anyone send me a photo of one of the actual pages of the printed book?